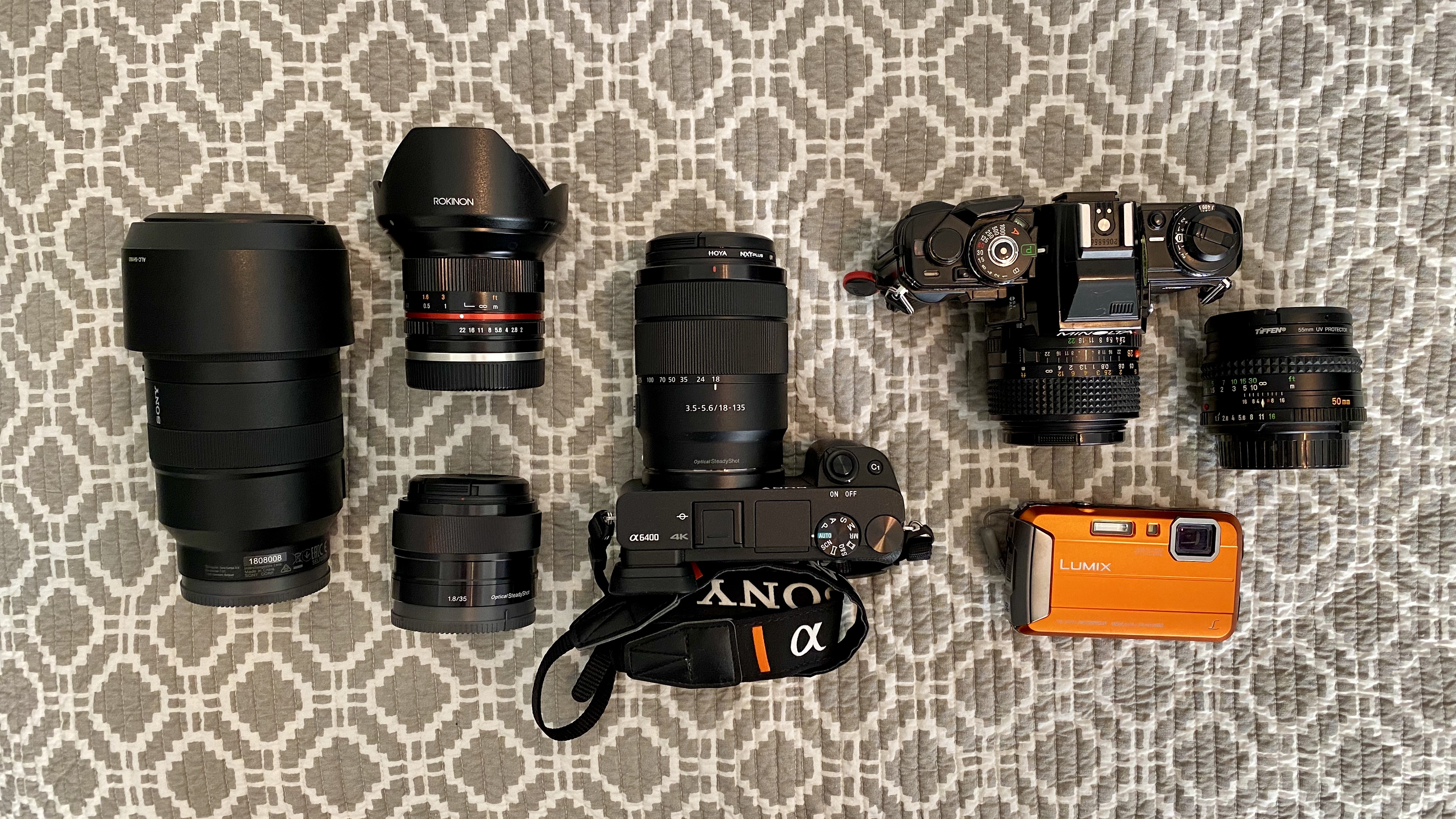 At some point a blog will inevitably have a post about why some stuff was purchased, and what stuff was purchased to hold that other stuff.
Recently, the podcast Reconcilable Differences (Merlin Mann and John Siracusa) had a few episodes about camera equipment for John's vacation. Jason Kummerfeldt posted a YouTube video outlining what he's lugging around in his camera bag, and the kind of bag it is. Way back in February, the inventor of the Aeropress, Alan Adler, wrote up all his camera gear for PetaPixel too.
I've broken down the stuff I generally carry into sections, and I ordered items in these sections based on their overall usefulness, or utility in a wide range of circumstances, from most generally useful to least. If I'm going somewhere for a while, then I take as much of this stuff as possible. If I'm doing something specific, then I'm just going to take what's most appropriate to the situation regardless of how it's ordered here. However, assuming I can travel somewhere with a "home base" I will bring everything and then take a smaller subset out with me for the day.
In 2019 I was shopping for a replacement for my Nikon D3200. We were going to go on a big trip, and my D3200 wasn't what I wanted to bring. To say that the direction Nikon was heading in at the time was uninspiring would be putting it mildly. Anything I was going to buy would mean starting over again on all my lenses because the Nikon DX lenses were a dead end.
I rented a Fujifilm X-T30 from Lens Rentals to take to Hawaii for a week. I was underwhelmed by how slow, and inaccurate it's autofocus was, as well as how buggy their iOS app was. It's supposedly been improved through firmware updates since then, but I haven't tried it.
This led me to the Sony a6400, partially on John Siracusa's recommendation. The a6400 was new at the time, and boasted better features than the a6500, except it lacked in-body image stabilization (the a6600 would have stabilization but it was still several months away from coming out). The choice to bundle the camera body with the 18-135mm lens meant I would have all my bases covered for my trip. They're a great combination, and I would say it's also a good deal. While the X-T30 had poor autofocus performance, and a bad iOS app, the a6400 had great autofocus performance, and a bad iOS app. You can't have it all.
I wanted a small setup, which means APS-C mirrorless. Not just because the camera body is smaller, but because APS-C lenses are smaller since they don't have to cover a larger sensor. I happen to like the rangefinder-style electronic viewfinder that Sony uses on their a6xxx line, but I know people like the bulkier pseudo-prism style viewfinders. I might have gone for the Sony a7C, if that had been around in 2019, but it has some compromises that I'm not entirely sure I would be happy with.
I'm not going to get into the details of APS-C vs. full frame here. The only thing you really need to know is that if you're familiar with full frame lenses, then multiply the APS-C focal length by 1.5 to get an idea of what kind of focal length you would use on a full frame camera for a similar image.
It's possible to have a bigger, better camera, but there are trade-offs for that. I'm a hobbyist photographer that takes hobbyist photos mainly when I'm traveling, so I'd rather optimize for portability, and expense over maximum resolution or bokeh.
I watched too many YouTube videos on film photography during the pandemic and mistakenly decided to see what the fuss was about. I settled on something relatively inexpensive for both the camera body, and lenses, and that was the Minolta X-700. I had also wanted to have something without autofocus to try to train myself, or be one with the camera, or some shit, but it's unlikely you'll see me take this camera out of my camera bag first. If there's a landscape, or just some street stuff, I'll take this out for some shots, but the a6400 is still my preferred tool.
This is a piece of shit. My boyfriend and I bought this waterproof camera to use when we were going to snorkel with the manta rays off the coast of Hawaii. Since we were not spending a lot of money, the bar was low. The camera still managed to come in under that bar. That is not to say that it is impossible to take a good photo with the camera, but you're unlikely to do so in an underwater environment, which is the only reason we bought this. It can take short video clips underwater and you may have more success using a smeary still from that than anything where you were trying to artfully push the shutter button. This gets thrown in the backpack only if we're expecting to go snorkeling somewhere, like we did recently. Otherwise this is an omit.
This is a kit lens, but it's my favorite all-purpose lens. It's also a significantly different lens than the older 16-50mm bundled with the other Sony APS-C bodies for years. This lens is essential to pack in any configuration of camera gear, and I would never leave it behind for other primes, or my other zoom. You'll never get beautiful bokeh and shallow depth of field with this, but because of the a6400's incredible low-light sensitivity you can still use this lens in a dark setting without having to hold steady for long exposures.
There is significant barrel distortion at 18mm, which is the most disappointing part of the lens. When that distortion is corrected you lose some of the image. This makes me wish it was wider on the wide end, and maybe not as long. Another consequence of having a zoom that covers this range is that it's not well-balanced with the a6400. If you let your camera hang from your neck on the strap, the lens will flop down like a flaccid… banana.
I very rarely use the lens at 135mm, with an almost exponential drop-off from 18mm to 135mm. The 135mm does come in handy though when something unexpected pops up while you're shooting, like a bird, or other wildlife. It's not as desirable as my longer zoom for wildlife, but life doesn't usually wait around for you to change lenses.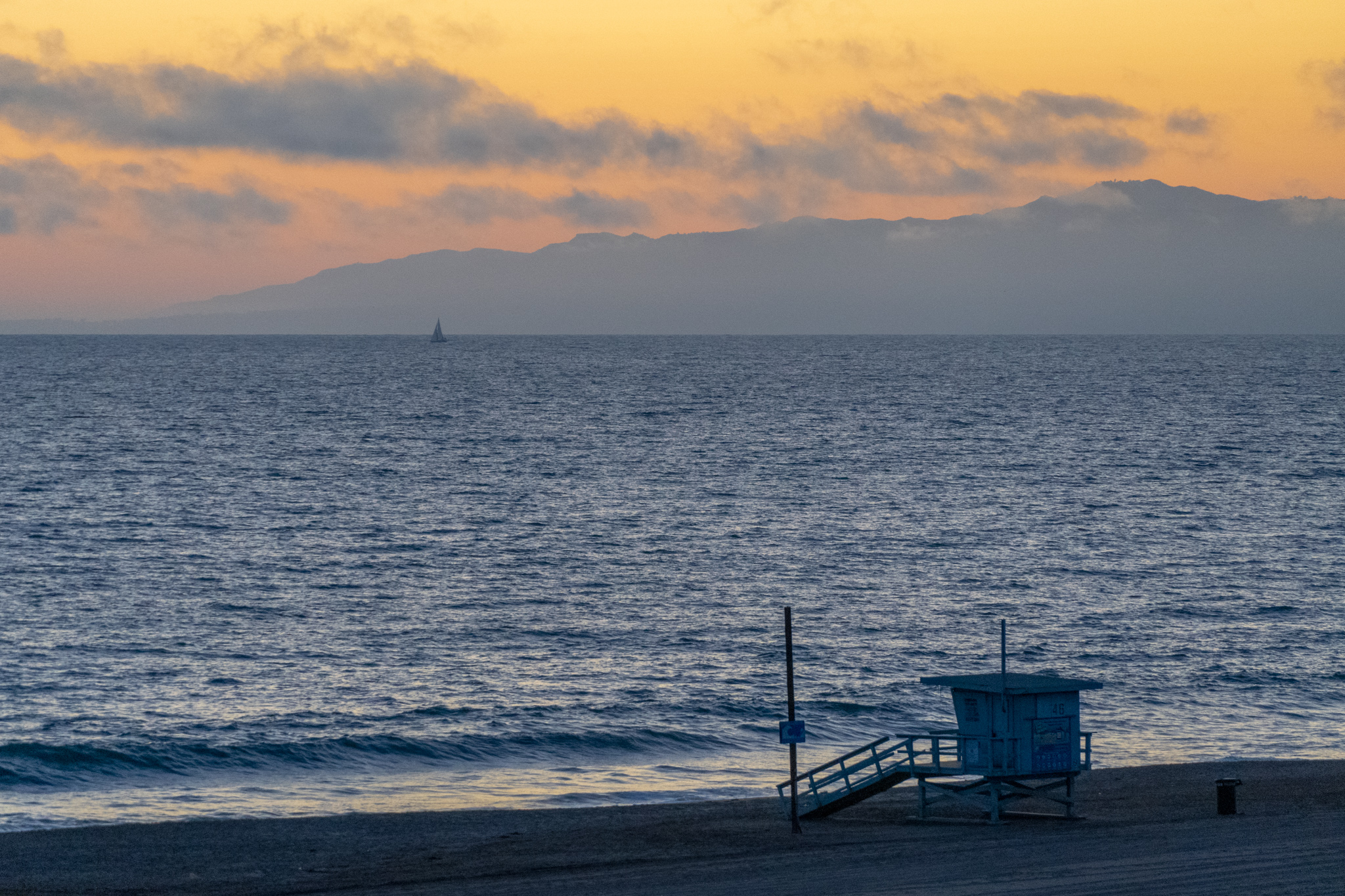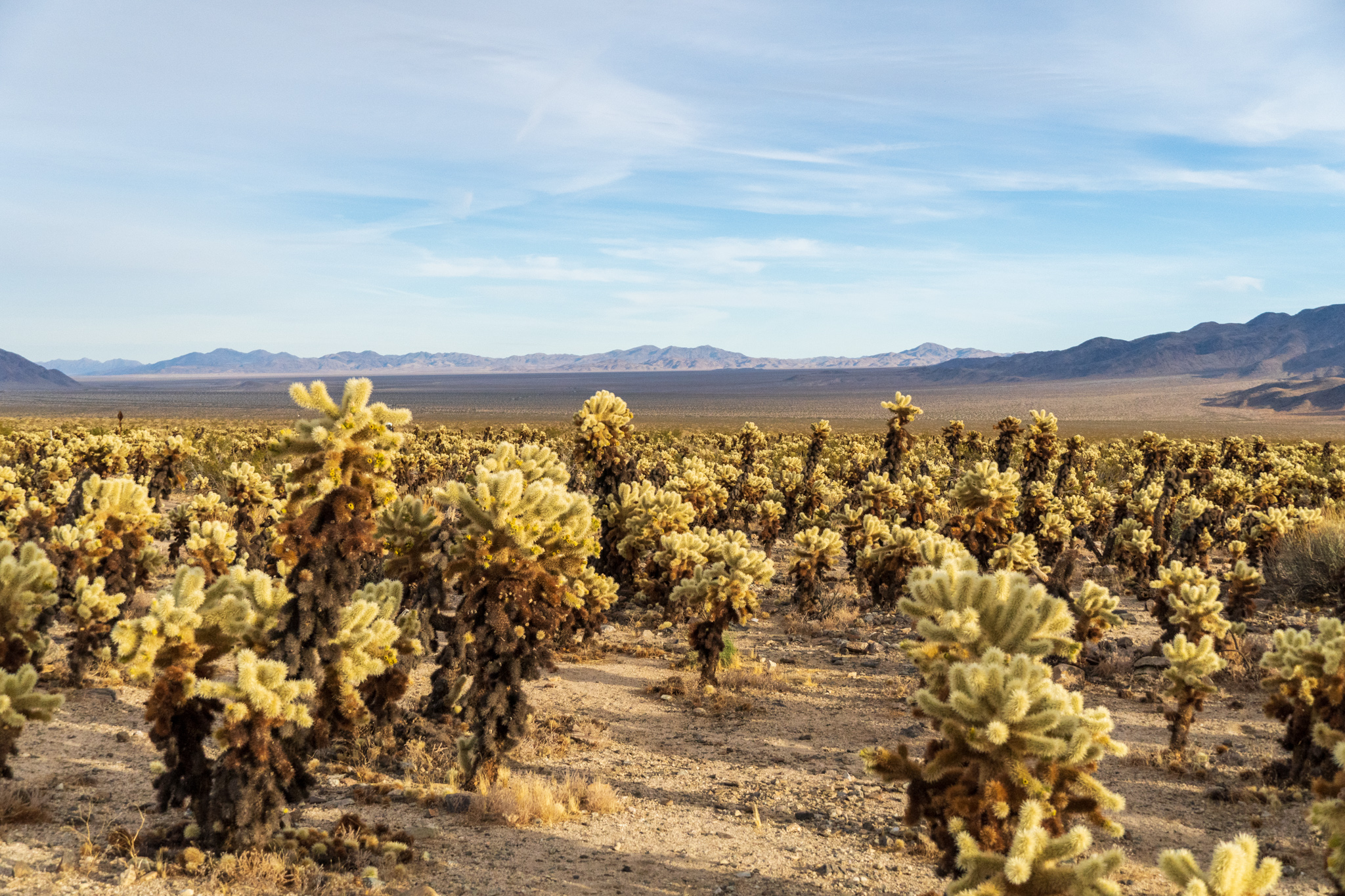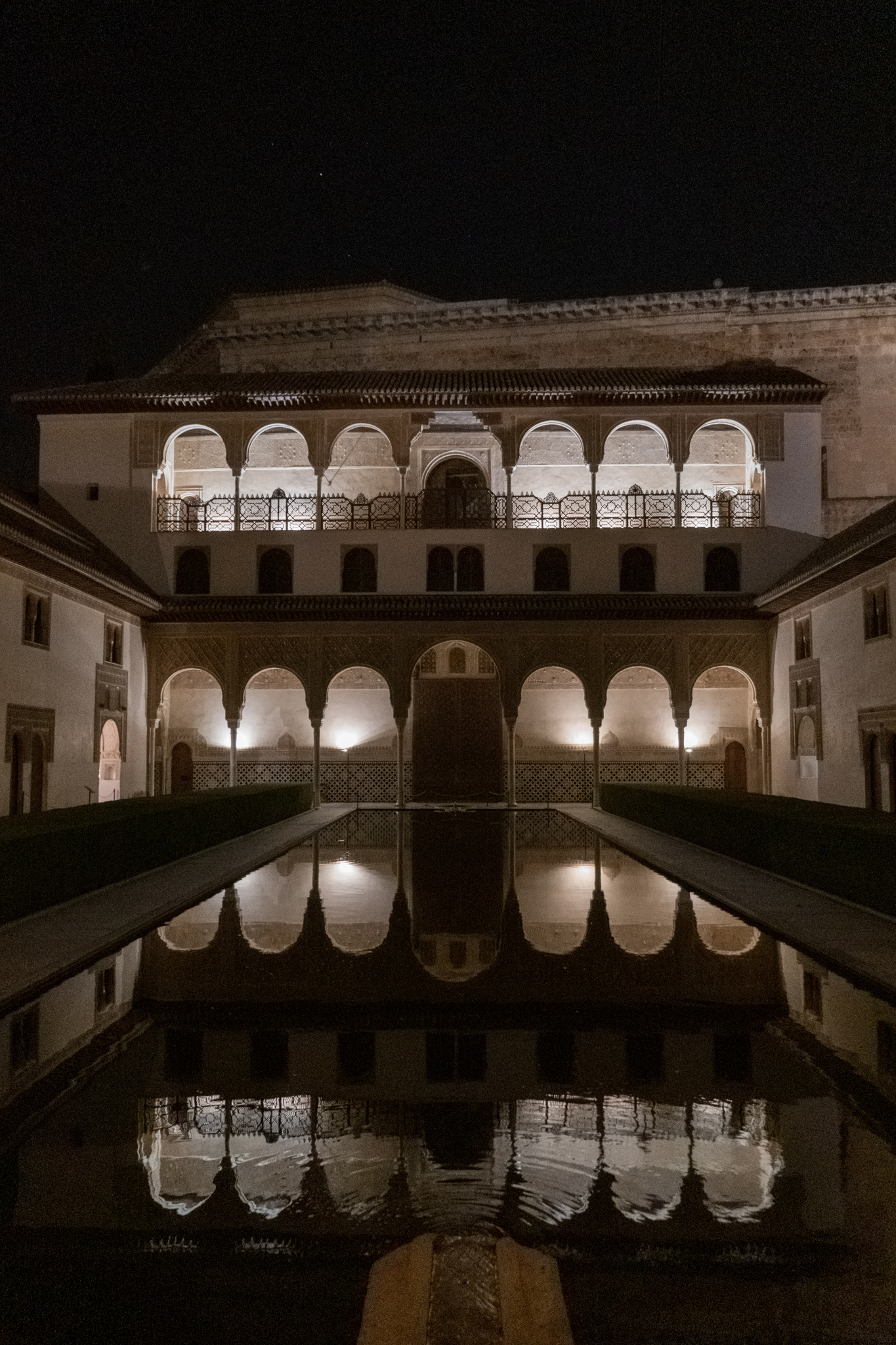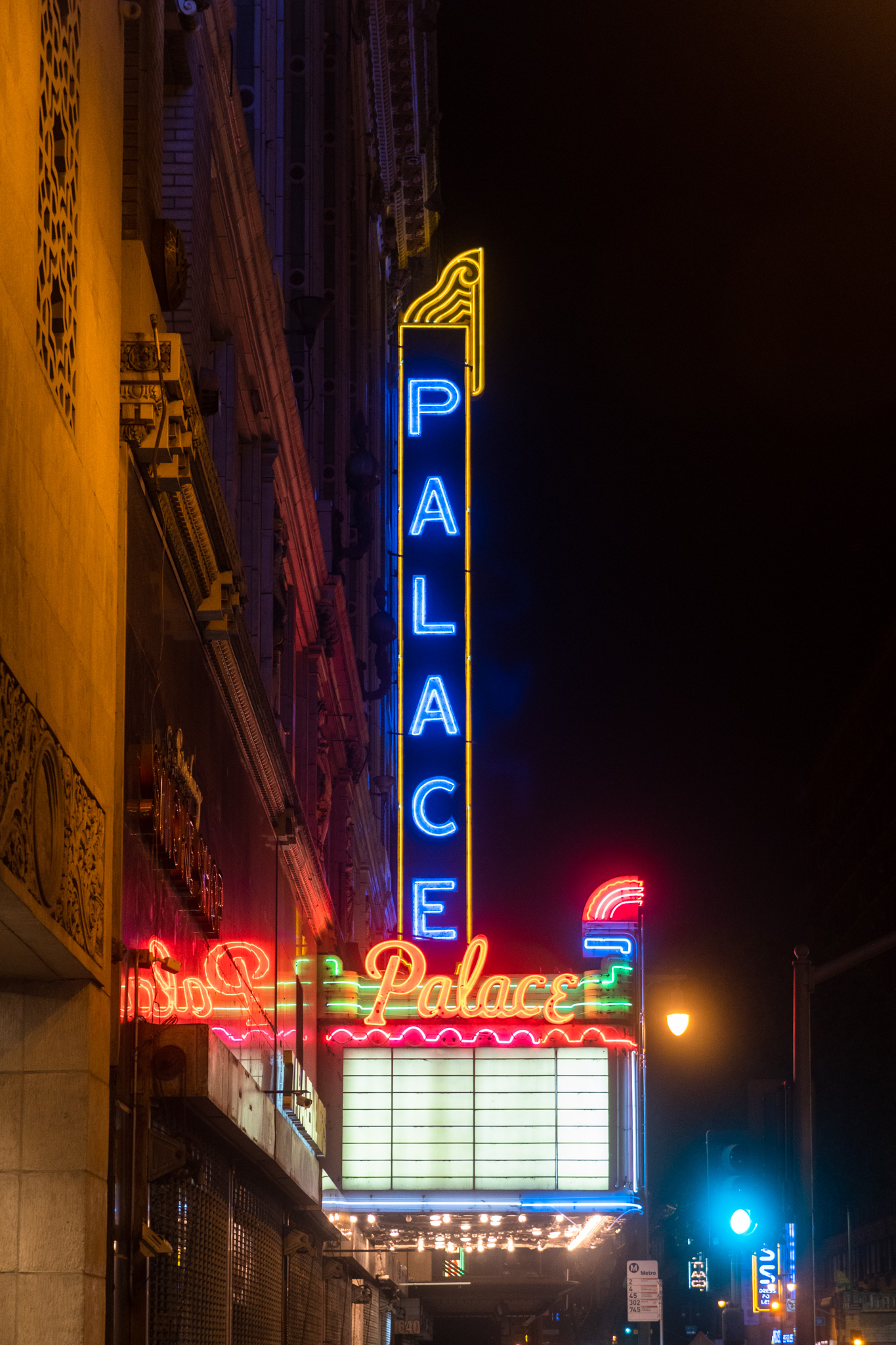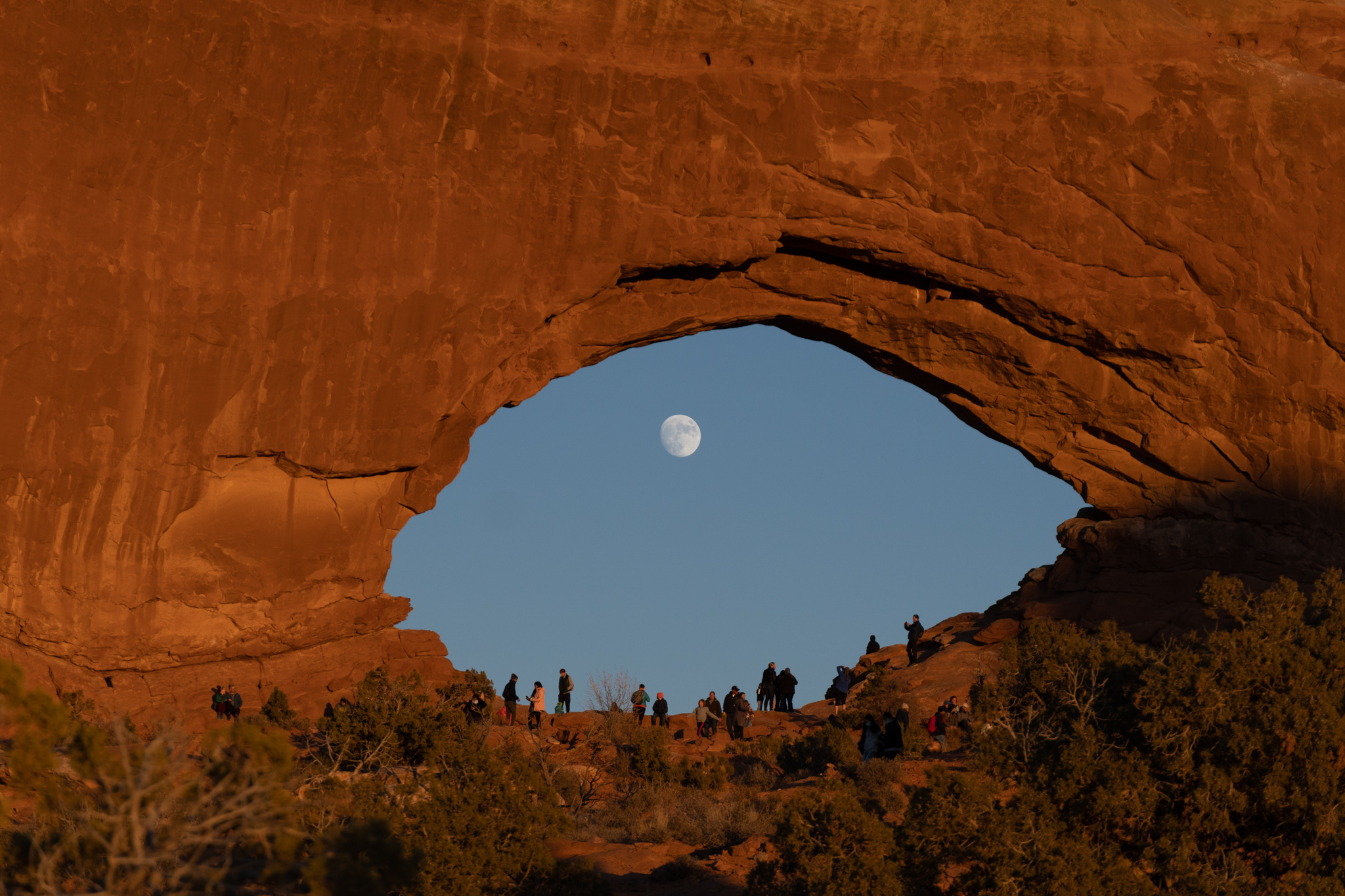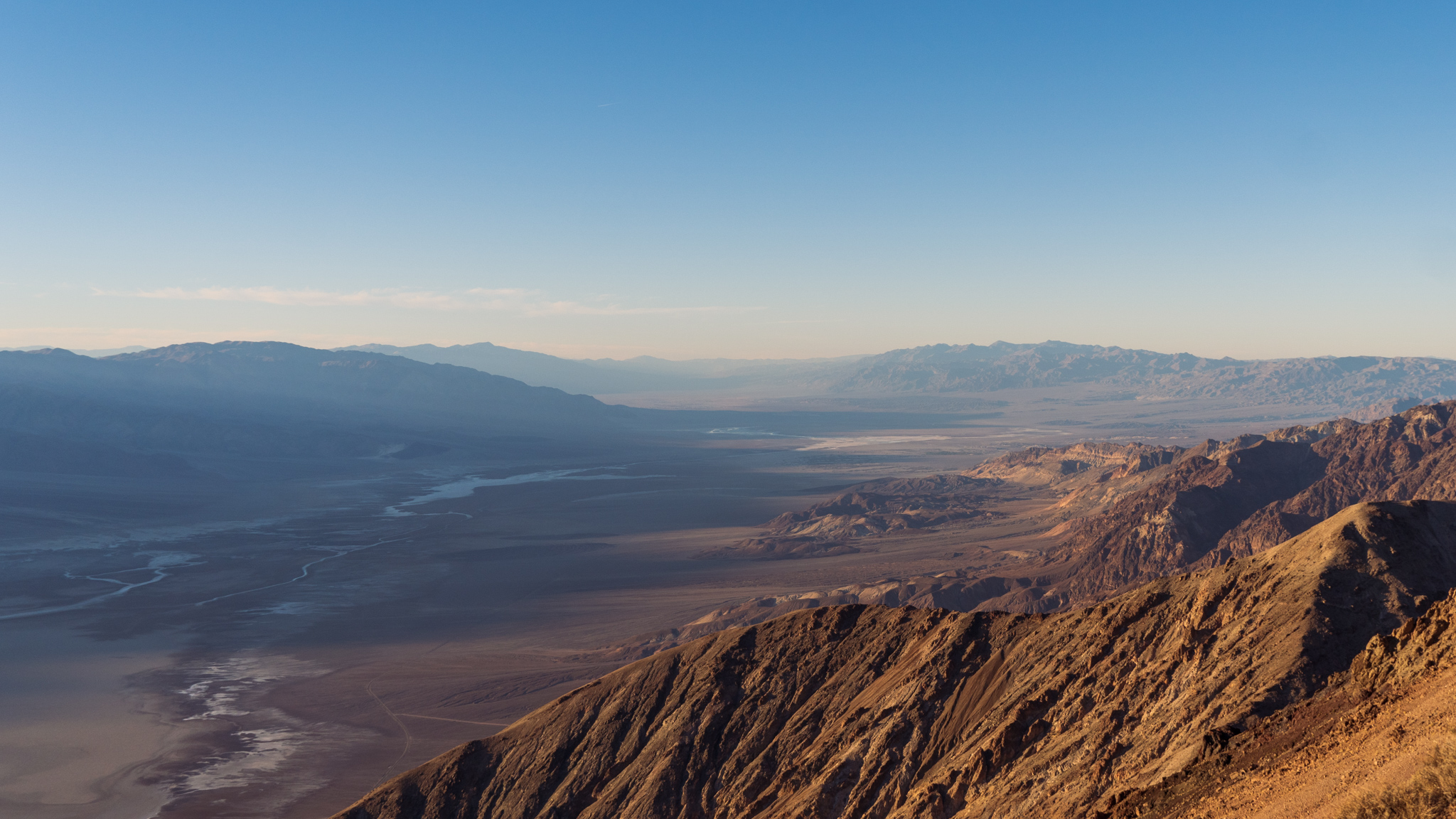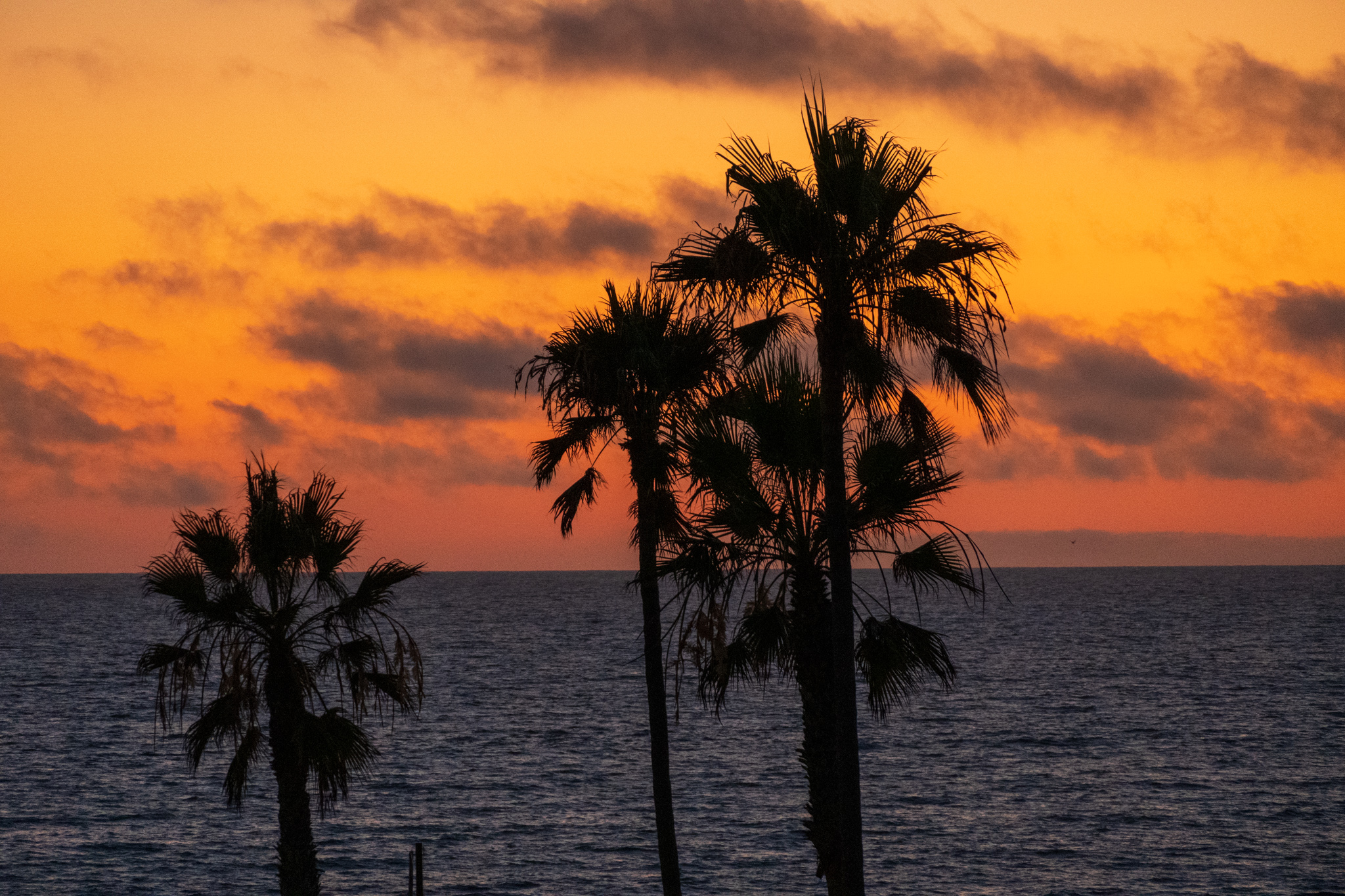 I love this little lens for how wide it is, and how inexpensive it is. It's also relatively easy to manually focus. The downsides are from the lack of electronic connections to the camera. There are no automatic lens corrections, to take care of vignetting or distortion, and there's no recorded metadata for the aperture. It would be helpful when I'm reviewing photos later to have that information, but it's not a dealbreaker. It costs nothing to shoot a lower aperture shot, and then quickly stop up and take the same shot again, just in case your focus was slightly off. There's nothing wrong with having everything in focus in a landscape shot, and this is terrific for landscapes. Unlike the 18-135mm, this thing is itty-bitty.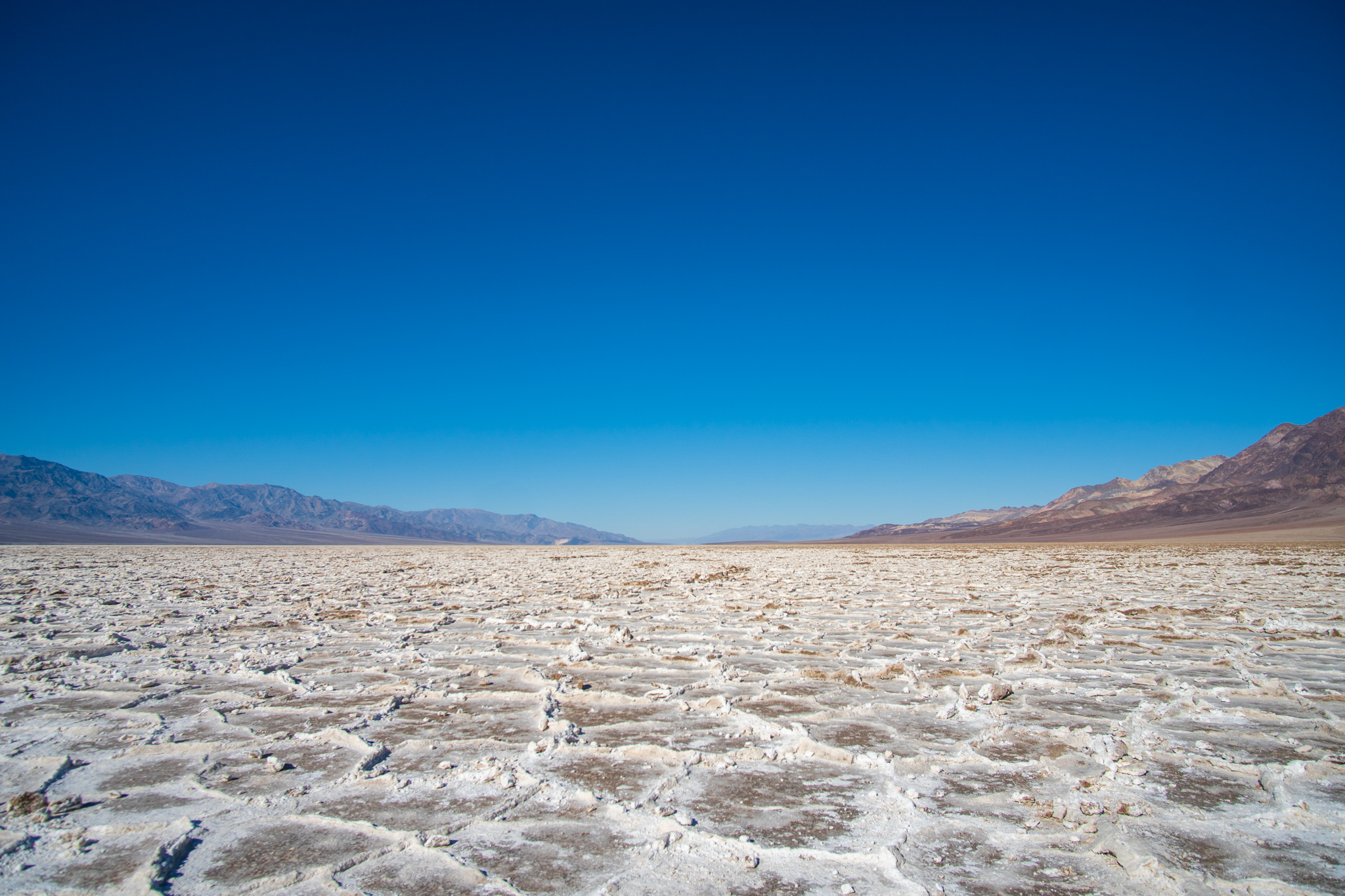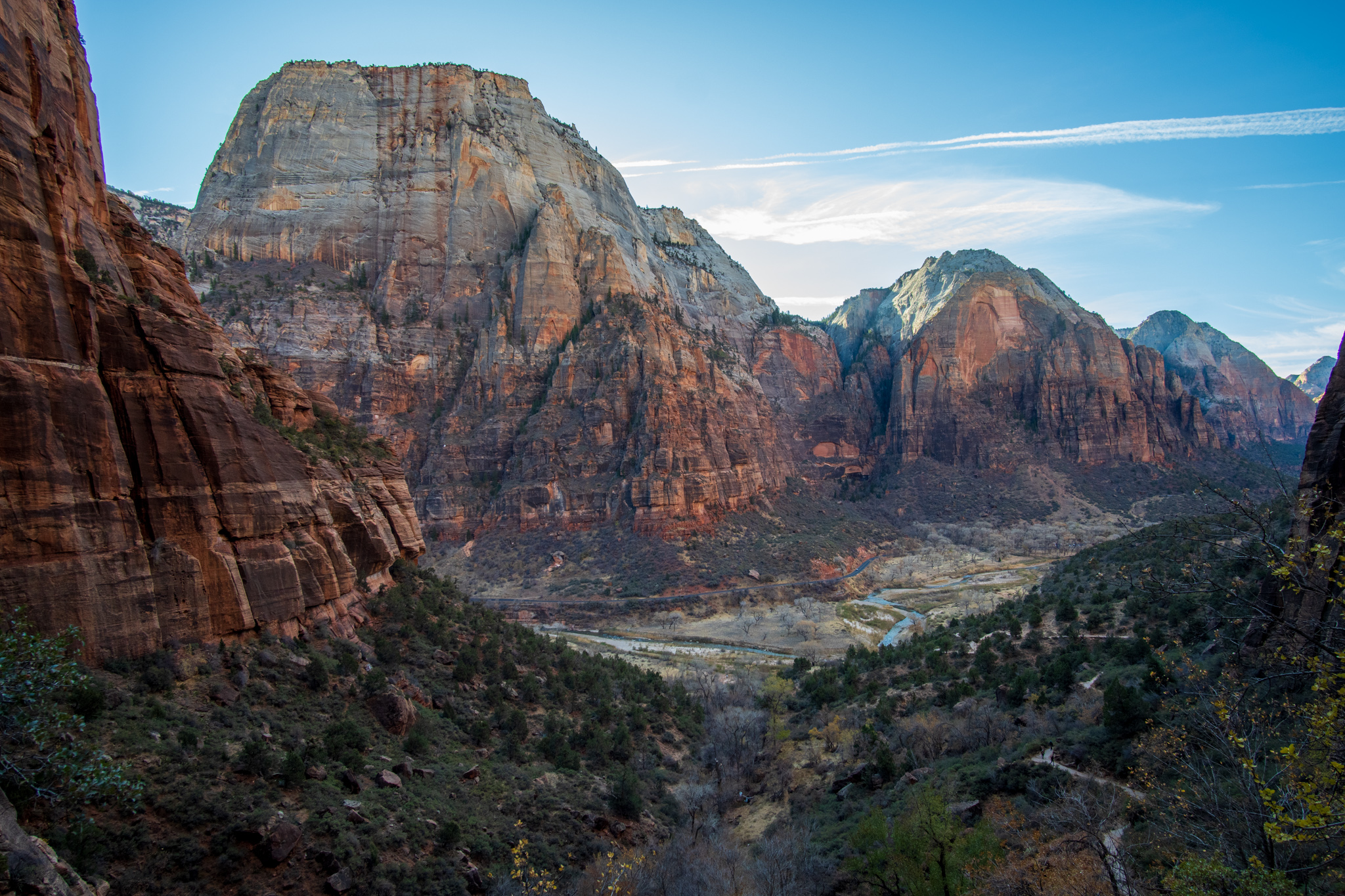 This is an outstanding lens for its size. Because it's for APS-C it's smaller than a zoom lens that covered a comparable focal range on a full frame camera. Having said that … it's still enormous. It's not a walking-around lens. You put this lens on when you're taking photos of something specific, like some birds, or the moon, and then you swap back to something else.
Another benefit of a APS-C sensor on a long lens, is that it's actually even longer than you think it is. 350mm is equivalent to what you would get with a 525mm lens on a full frame camera.
The best use of this camera during the day time is when you see birds around. Switch to this lens and you'll get sharp, crisp shots of birds, thanks to the autofocus performance of the lens and camera combination. No one wants to see an out-of-focus bird eyeball. It's so sad.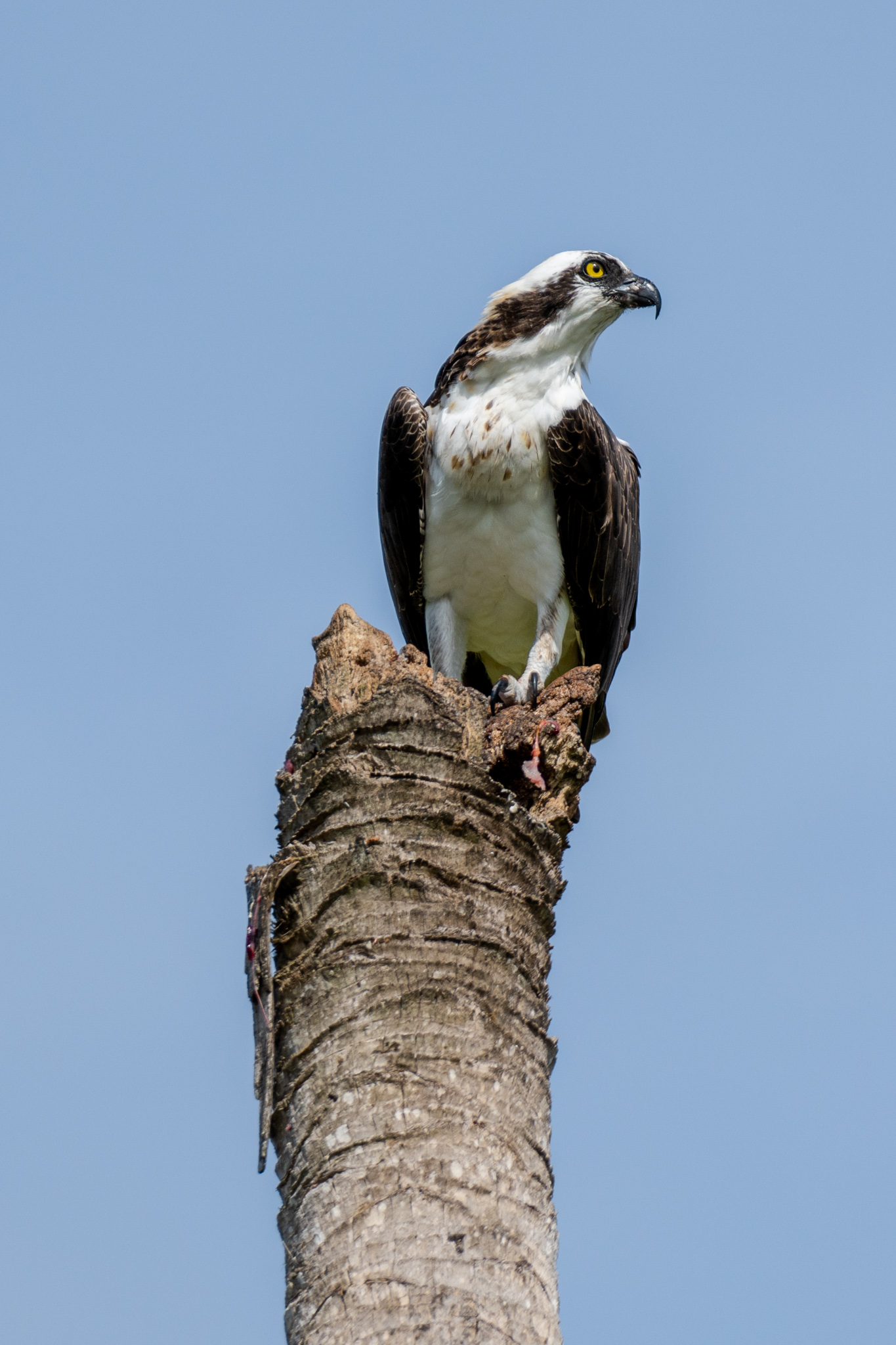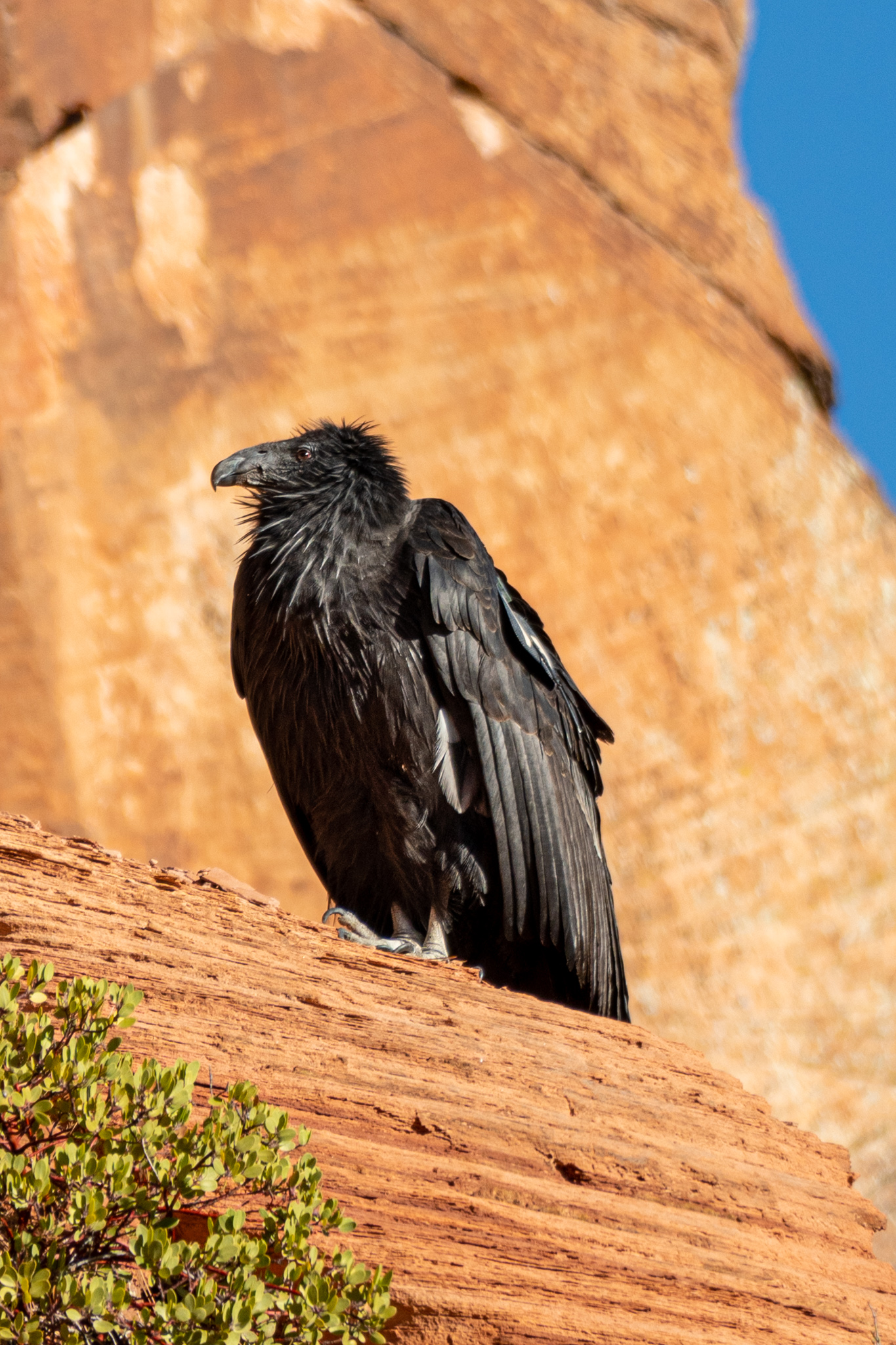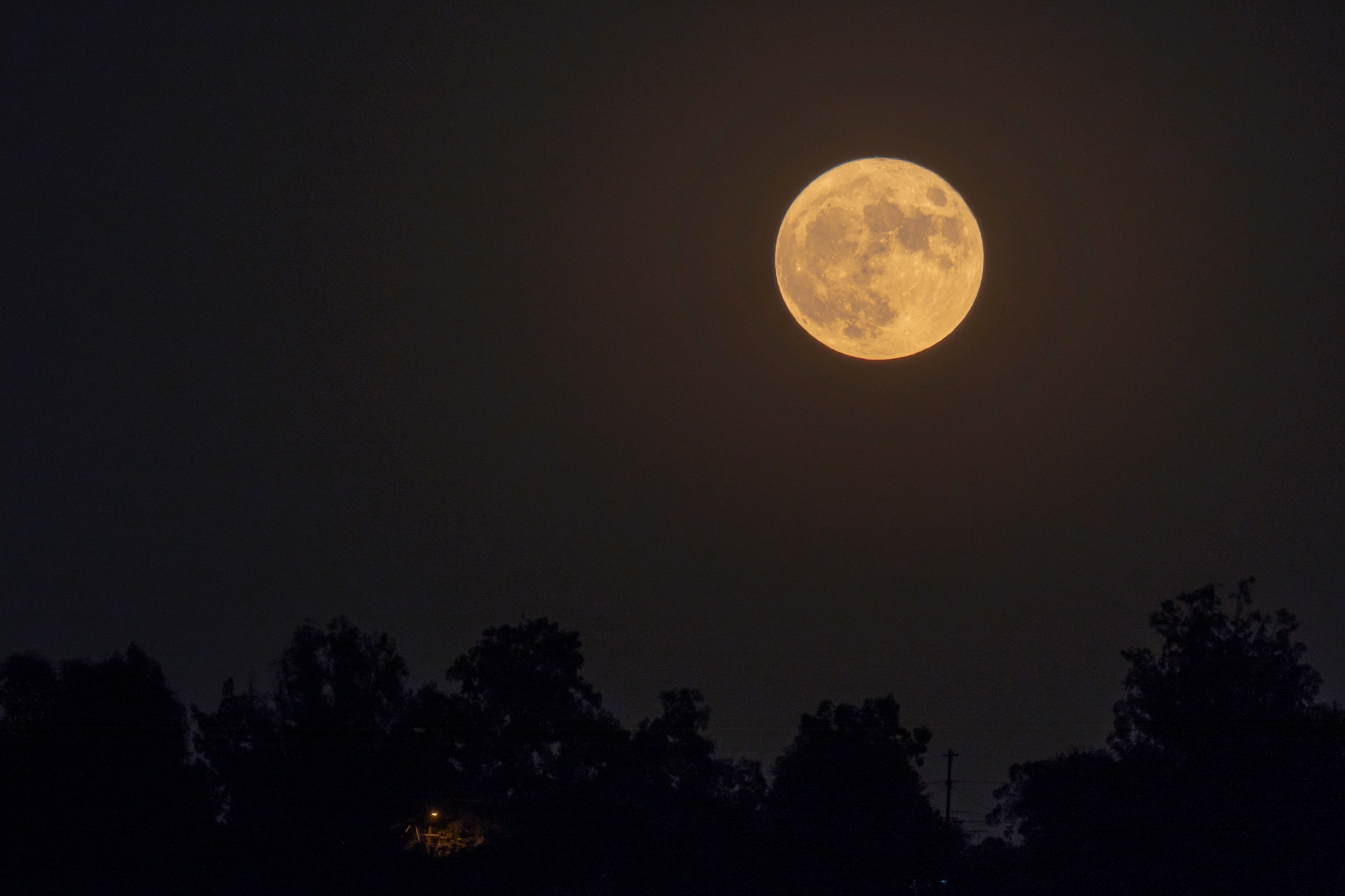 This was not the first lens I paired with the Minolta X-700, but after I tried the 50mm F1.7, I realized that I really prefer to shoot wider, even though this is slower than the 50mm. Adapted for my a6400, this is approximately a 42mm lens, which is tighter than what I would prefer to shoot in most scenarios, but good for certain kinds of closeups. The trade-off of swapping this, and the adapter, and all that means it just stays on my X-700. Another consequence of film photography is that I don't have any developed photos from this lens yet.
This was the first lens with the X-700 and it's fallen out of favor. If I'm paring down lenses for a trip I will leave this one home. There's nothing really wrong with it — from the perspective of a 30+ year-old consumer-grade photography lens — but I just always wish that I was able to shoot just a little bit wider.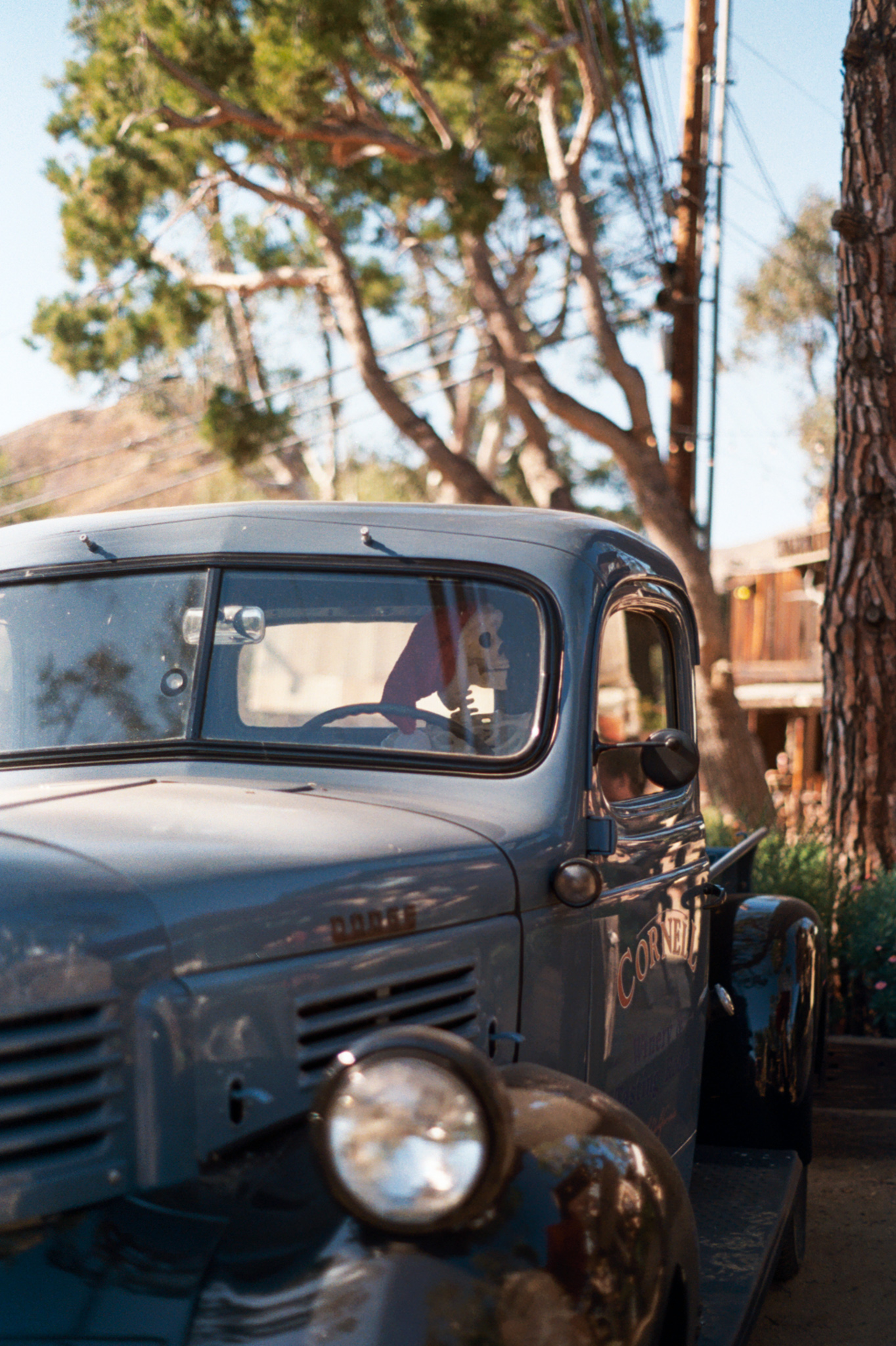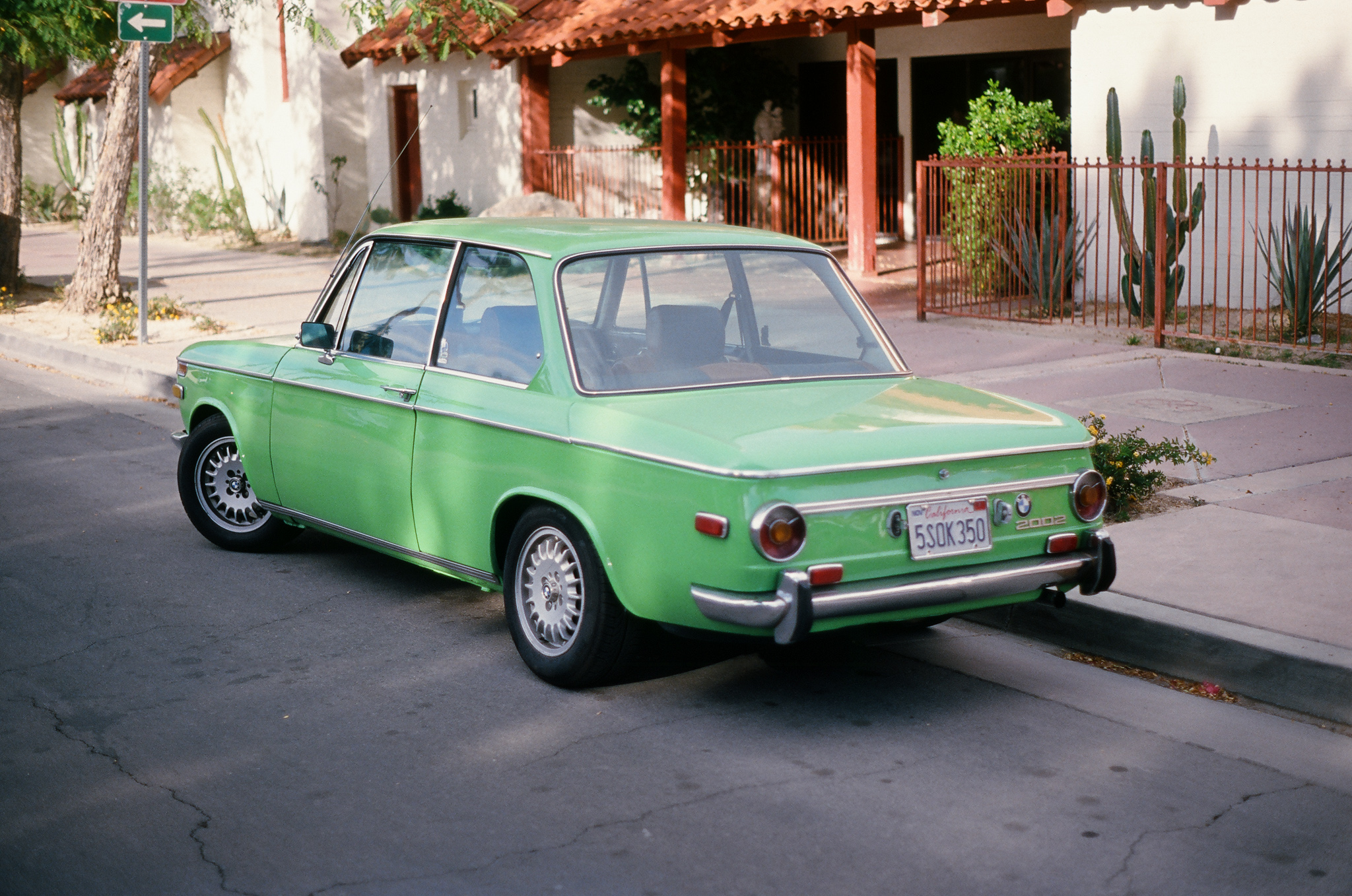 When I got the a6400 with the 18-135mm, I also bought a Sony 35mm F1.8 prime to replace my Nikon 35mm F1.8 AF-S DX Nikkor. The Sony APS-C prime is one of Sony's older lens designs, and I wouldn't recommend it to anyone for its optical performance. This is lightweight, but the lens coatings are awful. If you're shooting at night you'll get ghosting, and flaring all over the place. I'm shopping for a replacement for this and I haven't found anything satisfactory yet.
I was hoping to replace the 35mm with a Rokinon 24mm F2.8 AF lens, especially since I liked the Rokinon 12mm so much. Sadly, that lens has terrible autofocus performance, and the sound of the autofocus motor working is very distracting.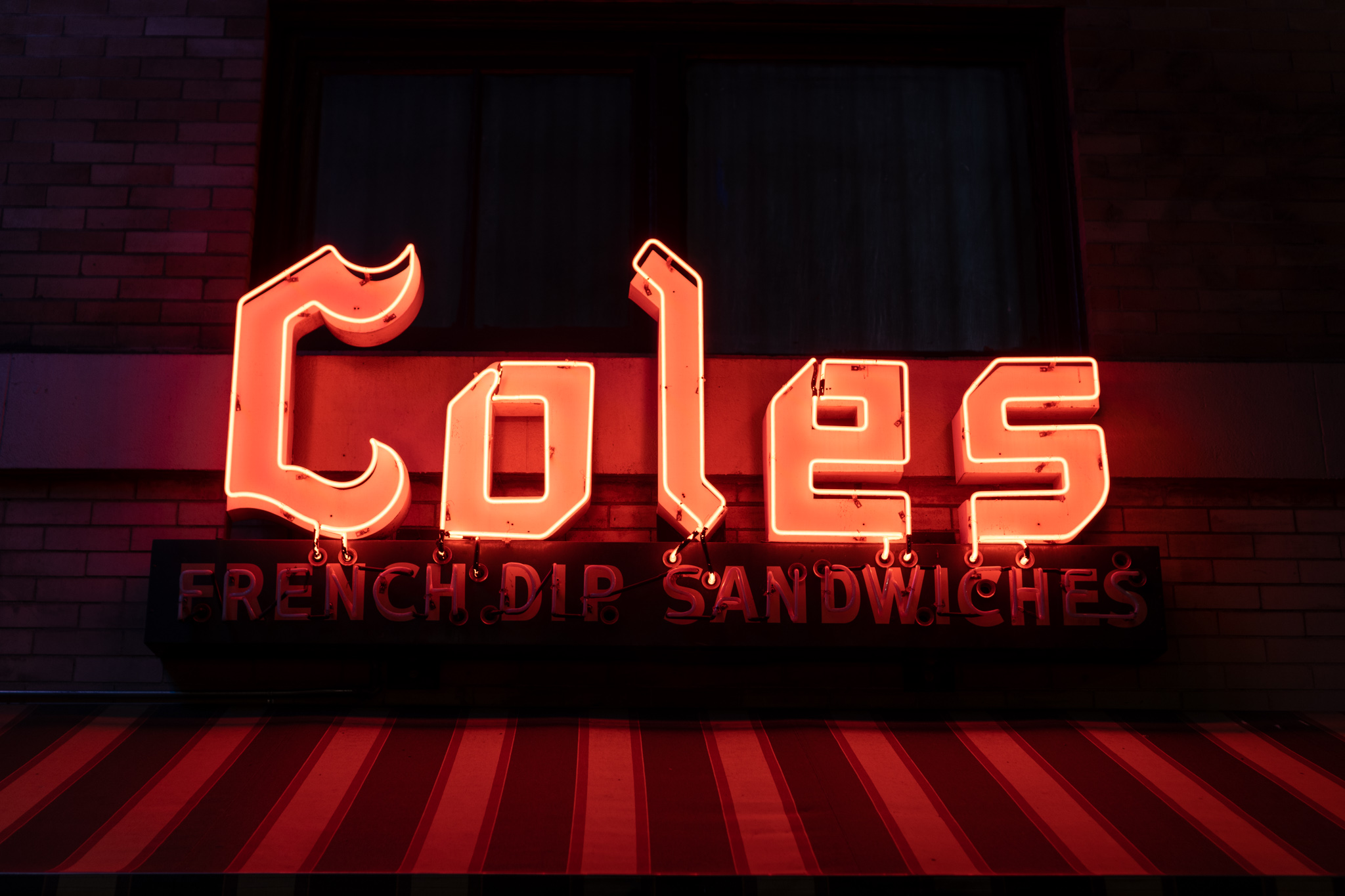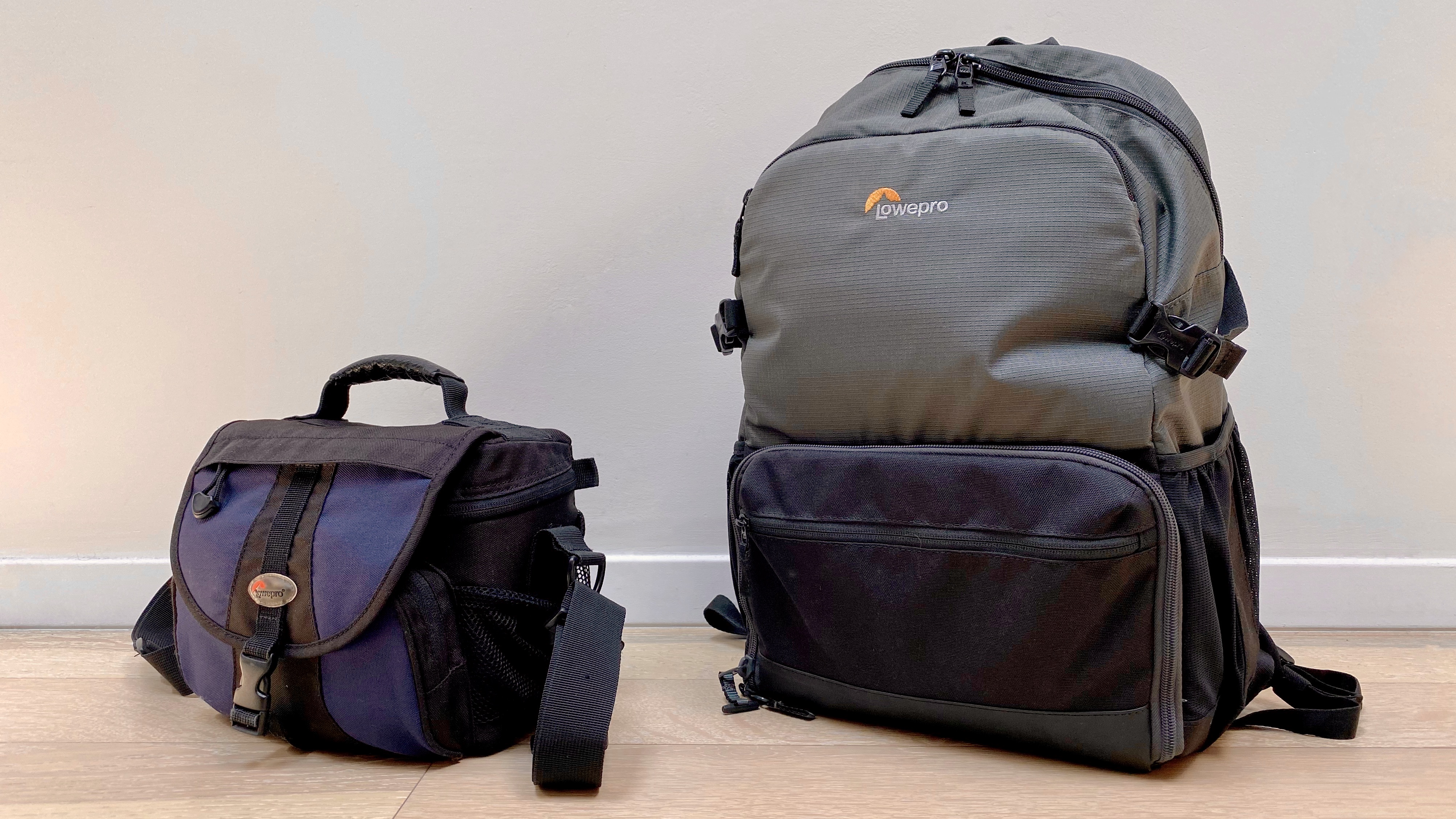 It is … It is blue? I don't know. It doesn't have a model number on it, and Lowepro no longer makes exactly this one, but they do make 4,000 other nearly-identical, ugly bags.
I started my photography hobby with a Nikon D60, then a Nikon D3200. I use none of the stuff from that time period except for this unremarkable shoulder bag with two movable compartments inside. If I leave the 18-135mm attached to my camera, and drop that in the middle, I can put the 70-350mm in one side, and either the 35mm or 12mm lenses in the opposite side, sort of next to the camera, and underneath it's grip. I wouldn't want to throw the bag, or drop it on to anything other than a feather pillow, but the padding helps make sure the lenses aren't hitting each other or bumping into anything while I'm walking, and being able to carry 3 lenses in a shoulder bag the size of my old school lunch box means that this provides me with a lot of flexibility in a small volume.
There's also a zippered compartment for lens wipes, filters, adapters, and chargers which is sufficient for any essential accessories to come along with you.
I believe that no matter what other camera bags a person has, they need to have something minimal like this in order to hold all their stuff. Even when I'm bringing my camera backpack, I'll likely pack this empty shoulder bag in my checked luggage so I can reconfigure for any quick trips during a vacation.
When I bought the a6400 in 2019, I was also looking to replace the backpack I had with something that wasn't as bulky, or as "technical" looking as my existing one. The old one had real nerdy-prepper vibes. Unfortunately, I didn't like any of the backpacks that looked like hipster schoolbags, because those need a separate foam, cube inside to store the gear. That cube makes the backpack bulky, and the foam cube would always be burried underneath everything else making getting the camera, or swapping lenses, disruptive.
A lot of the camera-gear backpacks were also very focused exclusively on the camera gear, and not so much on the backpack part. The only one I could find online that seemed to have the appropriate amount of bulk, access, and non-camera space was a backpack Lowepro makes exclusively for Best Buy. That this was a Best Buy exclusive was a huge red flag, but it also meant I could go into a Best Buy and actually check the thing out. I'm glad I did because it suits my needs perfectly.
As for the styling: It's mostly dark gray with some black bits, and a crappy, orange Lowepro logo embroidered on it. It does have a few more buckles and straps than I would like, but I consider it aesthetically acceptable.
Everyone's needs vary, but this has a compartment where I can fit my a6400, all of my lenses, and a top part where I can fit cables, chargers, a scrunched-up hat, and a laptop or iPad. I can also put my film camera (which I am far less precious about) in the top compartment, or take fewer lenses with me and put it in the purpose-made camera compartment. There's a sliver of a zipper pouch on top that is lined with a soft material. I assume that's intended for filters but I would never do that because there's no padding there, just fabric lining. That means I leave the filters in their plastic cases, and put them in the top/main compartment instead of that skinny zippered pouch. I use that to store my Mophie battery pack.
The sides of the bag have two mesh bottle holders, which are great for hikes, or being a tourist in Europe. The camera compartment zipper has a little plastic bar that fits through a loop on the other zipper to prevent any unintentional unzips.
Of course, because I didn't want a bulky backpack, it isn't heavily armored. This isn't something I've ever wanted to drop, but when I fell about 8 feet on a hiking trail at Yosemite and skidded down the icy trail all of my stuff was very protected. I'm scarred forever, but the replaceable items in my bag are unblemished.
I heartily endorse the backpack, despite it's Best Buy exclusivity, if anyone is in the market for a not-too-big, little-bit-of-everything backpack.
Manufacturers just don't ship chargers with their cameras any longer. I don't want to leave my camera, with it's way-too-small cable, lightly tethered to a poorly positioned wall outlet in a hotel. I don't even want to do it in my own home. The wall charger is absolutely required.
You can buy a big box of these on Amazon. Each wipe is individually wrapped like a wet wipe. I always keep a few packs in my shoulder bag and in my backpack. They're useful for everything from your lenses and filters, to the display on your camera, or iPhone — and your sunglasses too. It's not a camera cleaning kit (which I also have) but this is good for when you're out and about.
I use this camera strap on my Minolta since it came without one (and who would want a used camera strap? Yuck!) Peak Design has this whole system of little circle tabs that attach to cameras and allow you to quickly swap the camera attached to the strap. The plan was to put those tabs on the a6400 and be able to do that, but I'm honestly too lazy so I just have the ugly Sony Alpha camera strap that came with the camera on it still.
I originally bought the 1/4 filter, but that's a little too much Black Pro-Mist for my taste. The effect that the filter provides is a soft diffusion. At 1/8 it's not too Barbara-Walters. It's just going to break up some of the crispness. I like to use this in high contrast situations like night time street photography. Particularly if there are neon lights. It'll just give everything a little atmosphere.
This is great for controlling the sky, and reflections. It does cut down on the light, and can be a little too fiddly to use for every shot, so I don't always have it on.
The 35mm Sony lens has a 49mm filter thread, as does the Minolta 28mm MD lens. This lets me adapt all my lens filters for those smaller lenses.
This is a cheeseball filter, and I have never used it to photograph anything in the real world, but some day I'll need this and I'll have it with me. I don't know when that day will be, but at least this is pretty lightweight.
I don't have a particular film stock I shoot with, so I just rotate through whatever I have with me. It could be Kodak Portra 400, Kodak ColorPlus 200, Kodak Gold 200, Kodak Ultramax 400, or Lomography Color Negative 400. I used up my only roll of Kodak Ektachrome 100 and it taught me a valuable lesson about how much of a pain in the ass slide film is.
I don't like this little thing, but I use it on every trip. It's better than trying to use Sony's Imaging Edge Mobile app to try and import photos. Unfortunately, the best use case is to also have my iPad with me, because then I can upload the files directly to Adobe Lightroom. Lightroom for iOS doesn't let you do that, so you have to take up space on your Camera Roll with unedited RAW photos — which is not something I like, because when you export from Lightroom to your camera roll you have several nearly identical pictures.
This is an older model that's no longer for sale, but it works fine. USB-C or USB-A. I carry the required USB-A to Lightning cable for my phone and a USB-A to Micro USB for the Sony a6400. Even though it was 2019 when I bought that brand-new camera, Sony didn't believe in USB-C. This is a charger of last resort, but it does make me feel more prepared.
This is a piece of metal that adapts the Minolta MD lenses to the Sony E-Mount. I haven't found a lot of scenarios in the wild where I want to shoot with the adapted lenses, but it's just a little piece of metal so it's fine to leave in the backpack. This never goes with me in the shoulder bag.
At some unknowable point in the future the battery on the film camera will die, so I have these.
I like this lil' scamp. It can't take the weight of my 70-350mm without eventually drooping, but it's the best tripod for when you don't want to take a tripod with you. I usually leave it with my luggage, or in the car, unless I know I'm going to be shooting something at night where I need the camera to be steady. I don't shoot video so this isn't needed for anything else.
This was a hand-me-down from my stepfather. He's responsible for getting me into photography. Whenever he found a lighter-weight piece of camera gear I would get the heavier one he had before. There's nothing wrong with the Titan II, and it's really not all that heavy, but I only take it with me if there's going to be road trip and there might be some night photography. I really have to have a plan for when I will use this instead of having it for just-in-case. It's really useful for when I'm taking photos of the moon with the 70-350mm.
The Sony 35mm F1.8 has to go, and I need to replace it with something fast, wide-to-normal, small, and with quiet autofocus. That's not because I need to sneak up on people, but because I personally don't like listening to an autofocus motor making wheezing cricket sounds, and I want to be able to have a lens that's more compact than my 18-135mm. The Sigma 16mm F1.4 was briefly considered, and rejected, because it's not all that small or quiet. Rokinon (Samyang) makes a 24mm F1.8 AF lens that's supposed to be their new, "good" version of autofocus, but I'm a little hesitant after the 24mm F2.8 AF lens.
I've also been musing about the new Tamron 11-20mm F2.8 Di III-A RXD as an additional lens, or to replace the Rokinon (Samyang) 12mm F2 and Sony 35mm F1.8. It's not as fast as either of the other lenses, but it would still have advantages over carrying the pair of those. The Sony E 16-55mm F2.8 G also interests me, but it's prohibitively expensive, and not as wide as I would like it to be. Sure, either of these lenses would leave me with a set of zooms, but maybe what would really make me happy is a set of zooms?
Suggestions and recommendations are welcome if you have any first-hand experience with what you're recommending to me, and it's not just some theoretical preference based on your first-principles reckonings.
2021-08-11 15:00:00
Category: text